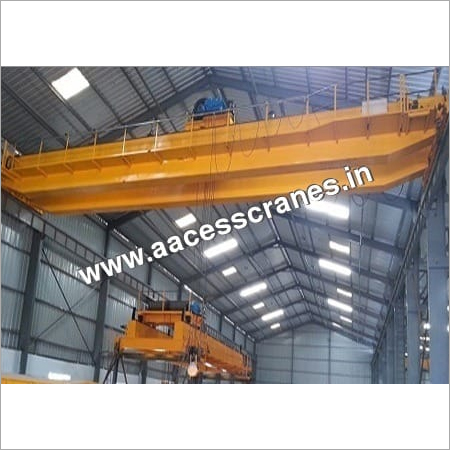 Overhead Cranes
Product Description
If you need a material handling equipment using which you can easily lift and move heavy load, then you must consider buying an overhead crane. Aacess Equipments gives access to industries to industrial cranes, including this overhead crane.
Not just this crane is used for moving material around the facility, but also feeding heavy raw material into machine, loading/ unloading material from transportation vehicle, to name a few. Designed according to the IS3177 and IS 807 standards, this crane can be purchased in desired specifications, capacities and designs.
Application Areas:
Our company has the experience in supplying the crane to several industrial sectors. The installation of this crane can be done indoors or outdoors easily. Customers from any of the following mentioned industries or any other who require this crane can contact us.
Workshop
Steel Plants
Coal Fields
Cement Plant
Transformer Industry
Power Plant
Engineering Industry
Cable Industry
Process Plant
Technical Details:
Capacity : Up to 150 ton
Hoist Travelling Speed : 20-25 m/min
Max Height : Up to 95 mtrs
Power Source : Electric
Span : 5 mtrs to 45 mtrs
Available Capacity Range : 5 tons to 150 tons
Available Span Range : Up to 45 mtrs